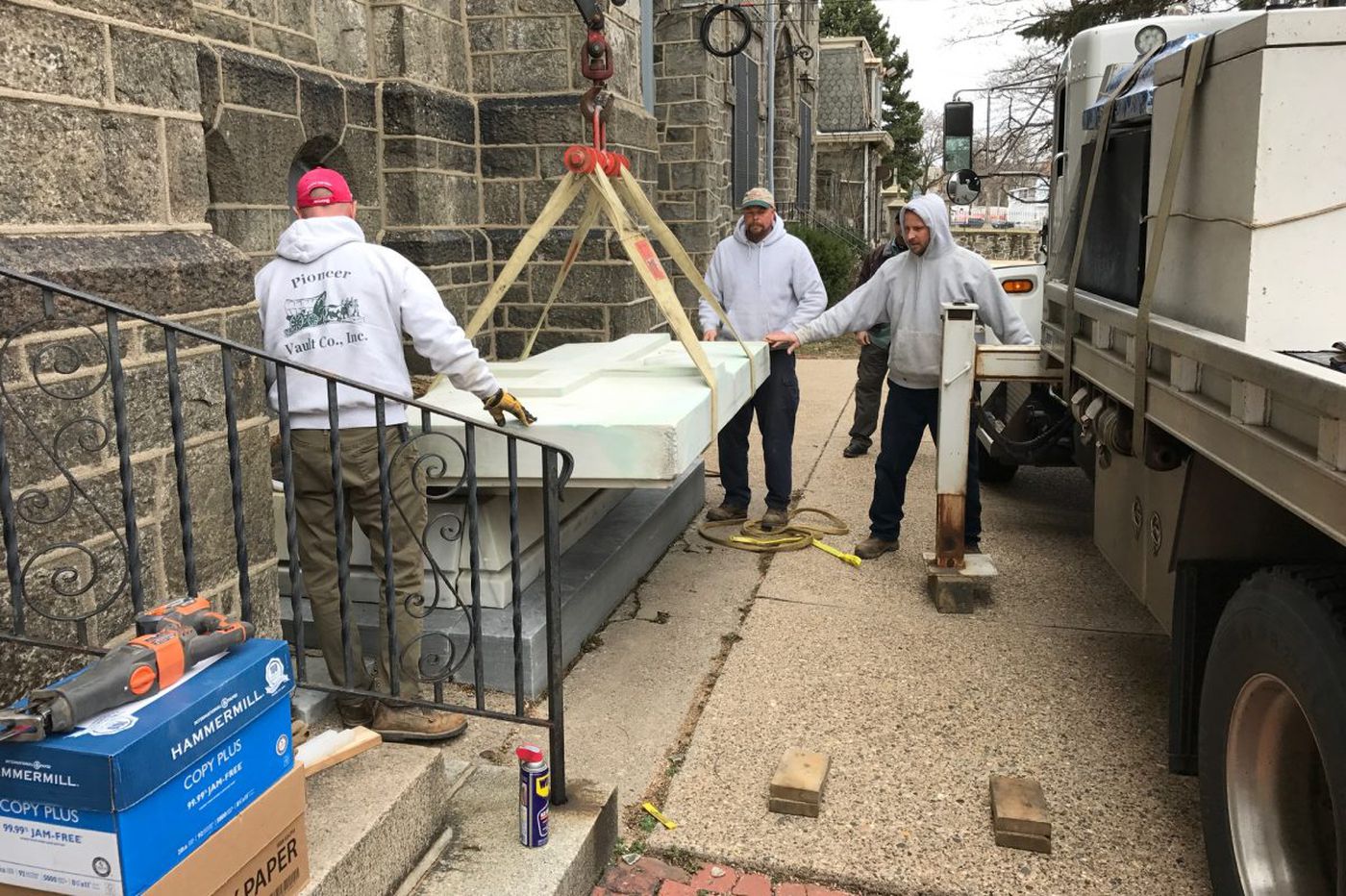 A shuttered West Philly church and the mystery of Father Sharkey
Joe Costello and Bobby Scheb often walk the grounds of Our Mother of Sorrows Catholic Church in West Philadelphia, each step kicking up a childhood memory. They laugh about the nuns who threatened to slice little fingers on the school paper cutter, and the whiskey bottle that a student taped to Mary's hand on the garden Pieta, so tightly that a sister trying to remove it broke off four of the Blessed Virgin's fingers. They marvel at the little old lady in the rowhouse who left the parish a cool $1 million when she died.
Their walks, in the shadow of the now-closed church's looming twin spires, have taken on urgency as the Archdiocese of Philadelphia readies the property at 48th Street and Lancaster Avenue for a pending sale and a probably less-than-sacrosanct use. Naturally, Costello, 68, of Ardmore, and Scheb, 67, of Broomall, would be there Monday for the exhumation of the first pastor's remains from a white marble sarcophagus at the front steps. They couldn't miss it.
by Kristin E. Holmes